What if investing were easy?

Now it can be. Give us a call.
Why Now?
Markets are more volatile than ever before. Make sure your portfolio will stand the test of time and is aligned with your long-term goals.
What do you get?
A complimentary assessment of your current portfolio and a customized investment strategy aligned with your goals and objectives.
Who is Sightline?
Sightline is a best-in-class, Toronto-based wealth management firm with a long and deep history in the global investment markets.
Get started now with a 15-minute introductory phone call
Sightline's Smart Money Portfolios give you access to the same thinking and products that the pension funds, sovereign-wealth funds, endowments, and ultra-high-net-worth families have access to.
Learn more about how alternative investments can help with diversification, thereby potentially protecting against volatility and improving returns in the long-term.
Call Now and Get Started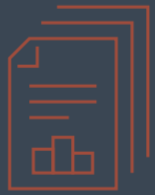 Get the Smart Portfolio Overview Presentation