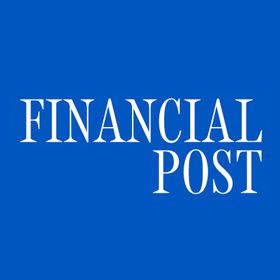 The Toronto Stock Exchange (TSX) hit a record high a little more than two weeks ago. Now, the TSX and most of the markets around the world are experiencing something else entirely as the coronavirus outbreak continues to spur painful selloff. The Financial Post recently spoke with Sightline Wealth Management Senior Vice President and Financial Advisor Paul de Sousa to discuss the matter. According to de Sousa, while the selloff is unsettling, it also is not that surprising.
"I think the markets are overvalued and they were almost looking for a reason to sell off," said de Sousa. "It's human nature to try to squeeze every drop of returns out of the fruit and I think they've been dealt quite a swift blow."
While investors are still unsure how far the coronavirus will spread and how its expansion may affect businesses, de Sousa told the publication that any continued downturn by the markets will depend on "how many more cases are recorded and how many more countries it spreads to."
De Sousa said that long-term-minded investors who are hoping to buy into the current market can do so but should only use one-third of their intended final position at a time. That way, they could possibly average out to the downside if the losses continue.
"I think the worst is yet to come," he explained. "To think of this as a bottom is probably wishful thinking."
Click here to read the entire Financial Post article.
To speak to an Investment Advisor, please call (416) 943-4383 or fill out the contact form below and an advisor will get back to you shortly.
Sightline Wealth Management LP ("Sightline") is an investment dealer and is a member of the Investment Industry Regulatory Organization of Canada (IIROC) and the Canadian Investor Protection Fund (CIPF). Sightline provides management and investment advisory services to high-net-worth individuals and institutional investors primarily through fee-based accounts. 
Sightline Wealth Management LP is a wholly owned subsidiary of Ninepoint Financial Group Inc. ("NFG Inc."). NFG Inc. is also the parent company of Ninepoint Partners LP, it is an investment fund manager and advisor and exempt market dealer. By virtue of the same parent company, Sightline is affiliated with Ninepoint Partners LP. Information and/or materials contained herein is for information purposes only and does not constitute an offer to sell or solicitation to purchase securities of any issuer or any portfolio managed by Sightline Wealth Management or Ninepoint Partners, including Ninepoint managed funds.
Sightline Wealth Management ("Sightline") makes every effort to ensure that the information has been derived from sources believed to be reliable and accurate. However, Sightline assumes no responsibility for any losses or damages, whether direct or indirect, which arise out of the use of this information. Sightline is not under any obligation to update or keep current the information contained herein. The information should not be regarded by recipients as a substitute for the exercise of their own judgment. Past performance is not indicative of future performance. Please speak to your Advisor regarding the suitability of information provided in this article for you. The opinions, estimates, projections and/or recommendations contained in this document are those of the author as of the date hereof.